Karen Marzlin is an Acute Care Clinical Nurse Specialist and Acute Care Nurse Practitioner with more than 33 years of cardiovascular and critical care experience in a variety of roles including point of care nurse, nurse manager, hospital administration, and advanced practice provider. Karen brings a deep level of clinical knowledge to her practice and presentations. She has expertise and focused clinical experience in post cardiac arrest care utilizing targeted temperature management, high risk heart failure including inpatient as well as the chronically critically ill outpatient, nephrology, and endocrinology. She currently practices as an advanced practice nurse at Aultman Hospital in Canton, Ohio. Karen volunteers at a local free clinic for the uninsured and has participated in medical mission outreach in the Dominican Republic and in Peru. Karen is also a partner in two businesses dedicated to excellence in nursing: Key Choice and Cardiovascular Nursing Education Associates. She is co-author of the book Cardiovascular Nursing Practice: A Comprehensive Resource Manual and Study Guide for Clinical Nurses. Karen serves as the department editor for the ECG Challenges column in the AACN Advanced Critical Care Journal. She is also adjunct faculty and curriculum coordinator the for the ACNP-AG program at Malone University in Canton, Ohio.
A diploma graduated from Akron City Hospital in Akron, Ohio, Karen received her BSN from Walsh University in Canton, Ohio, her MSN as an acute care CNS and her DNP from Duquesne University in Pittsburgh and a post master's certificate as an Adult-Gero Acute Care Nurse Practitioner from Kent State University in Kent, Ohio. Karen maintains multiple certifications through the American Association of Critical Care Nurses including Acute Care CNS (CCNS), Acute Care NP-Adult Gero (ACNPC-AG), Certified Critical Care Nurse (CCRN), and Cardiac Medical Certification (CMC). She also maintains her status as a Certified HF Nurse (CHFN).
She is a past recipient of the American Association of Clinical Nurse Specialist's CNS of the Year Award.
Karen speaks nationally on a wide variety of cardiovascular, critical care, and leadership topics and has been doing so for nearly 20 years. Karen has a passion for nurse excellence at the point of care. She is devoted to transforming healthcare through the synergy of clinical excellence and caring practice. Karen has been fortunate to interact with so many excellent nurses over the years. These interactions encourage her to continue in her pursuits by helping others develop expertise, gain confidence, and achieve recognition. Her presentations are energetic, engaging, and empowering.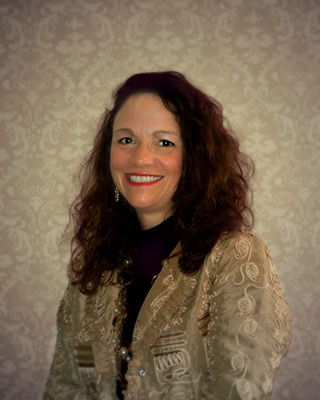 Karen M. Marzlin
DNP, RN, ACNPC-AG, CCNS, CCRN-CMC, CHFN
Excellence Starts Here
Keep up-to-date with live classes, products, promotions, practice pearls and online courses.
Sign up today and receive a FREE GIFT, an exclusive offer available only to new subscribers:
Top 10 Lessons Learned in over 100 years of Combined Nursing Experience
Cardiovascular Nursing Education Associates
Exceptional Nurses, Exceptional Patient Care
3324 SW 172nd St. Burien, WA 98166